Teeth Whitening 
Many people have some discoloration on their teeth due to coffee, smoking, and aging. It could even just be a discoloration from a build up of plaque over time. It does hurt one's self esteem knowing every time they smile they are showing discolored teeth.
Tooth whitening is a safe conservative procedure. Making your teeth into a lighter color gives you the extra confidence and gives a great first impression. The results are fast and worth the value you will receive.
Teeth Whitening Versus Bleaching Kits:
You can find do-it-yourself teeth bleaching kits in almost all pharmacies. Professional dentist organizations have been warning people not to use these kits for quite a number of years. The reasons they offer actually make a lot of sense. The bleaching kits at the pharmacy are one size fits all. It means that if your gums are too small for the tray then you are getting extra bleaching gel on your gums.
This will result in a fair bit of irritation for your gum tissue. You can also expect these bleaching kits to damage the enamel of your teeth. Visiting a licensed dentist will ensure a personalized tray that will fit your gums. It will also maximize the effect of the whitening gel on your teeth and minimize the contact with the soft tissue of your mouth.
Whitening toothpaste is another product that is frowned upon by the dental association. Whiting toothpastes are not safe because of the harmful chemicals and harsh substances that it uses to remove your stains. Some toothpaste that contains bleach can actually take the enamel right off of your teeth. There have been scientific studies that have concluded that over-the-counter bleaching products may cause irreversible damage to your tooth pulp, enamel, and gums.
Teeth Whitening Procedure
The following items are to be avoided 24 hours before the procedure:
Red wine
Dark colas
Coffee or tea
Red sauces
Ketchup and mustard
Soy sauce
Smoking
Colored lip stick
Here at Smile Beautiful Dental, our Washington D.C. dentist Dan Jones will examine your teeth thoroughly. He will also observe your health and dental history just in case of any allergies or any sensitivity. This is an important part to having a professional teeth whitening procedure as opposed to home bleaching kits.
Whitening your teeth starts by applying a high concentration of oxidizing agent on your teeth. At this point, our Washington, DC dentist will apply gel on your teeth with thin plastic trays for a very short period. This will produce some very quick results. The bleaching gel is on trays fitted just for the shape of your teeth. This will ensure even and full tooth exposure to the gel.
After fifteen to twenty minutes, the trays are removed. Then, this procedure is repeated two more times. This series of teeth bleaching will cause drastic improvements to the cosmetic appearance of your teeth.
Contact Smile Beautiful Dental today for a free assessment!
Entrusted by his father, Dr. Paul Jones, with the wisdom of 42 years of experience, Dr. Daniel P. Jones is dedicated to maintaining a long tradition of dental excellence in the DC area.
Conservative approach to dental problems and emphasis on painless dentistry, combined with the modern treatments and technology, provide the most comprehensive and comfortable dentistry possible.
Patient care is at the forefront of Smile Beautiful. The entire office wants to assist the patient in making the best choices for themselves and family. Extra special steps are commonplace for the patient.
A few words from our patients: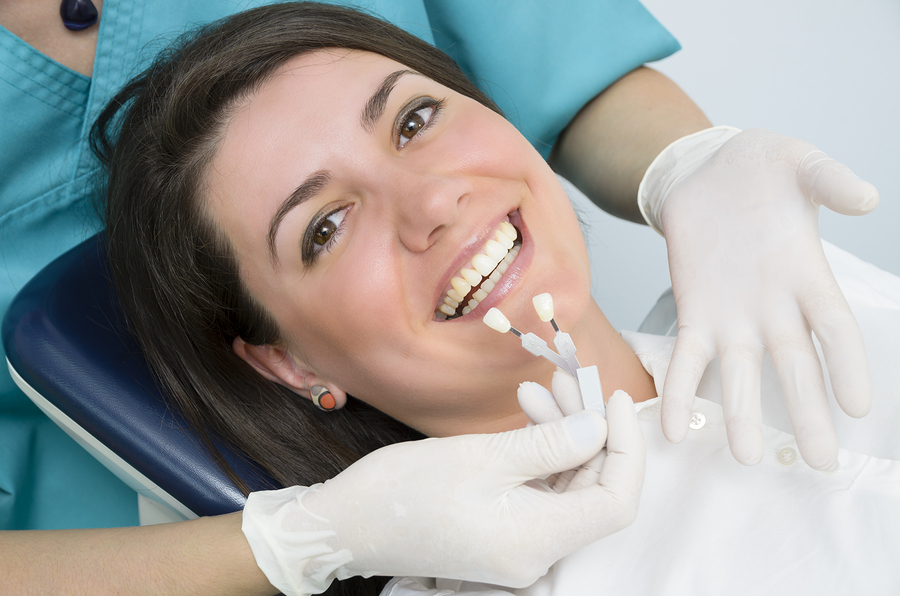 Dr. Dan is the best dentist ever. Most recently I was treated for a gum abscess which led to a root canal on a tooth with a crown and two courses of antibiotics. One week later the abscess is gone, and my tooth is no longer sensitive to hot or cold, crunch or chew, or touch. It feels great, looks great and I could not have asked for a better result. Dr. Dan, you and Leonardo Da Vinci do some great work–masterpieces!!! And you are both in the smile making business…Me and Mona smiling together. Thank you.