Dental Implants
People are living longer, and they naturally want to maintain full use of their teeth and keep their beautiful smiles.  However, even with regular checkups and terrific flossing and brushing, sometimes teeth do not last.  This can be due to decay, injury, disease or simply getting older.
There are many ways one can lose a tooth. Everything from dental disease to facial injuries and beyond. Tooth loss can impact your ability to speak properly, chew your food, and hamper your self-confidence.
Thankfully, there's a simple and permanent way to fix tooth loss and restore functionality while also preserving a natural-looking smile and current facial contours: dental implants. They are a more long-term alternative to dental crowns and/or bridges.
Dental implants are full replacements for lost teeth that look and function like the originals. Normally, the false tooth is bonded to a titanium post, which is then surgically fixed to the jawbone. There are two main types of dental implants most commonly employed by modern dentists:
Endosteal – This is the most common implant, where the metal implant comes in the form of a screw, post, or blade that is bonded directly into the jawbone. This protects against bone decay while also being able to hold one or more prosthetic teeth firmly in place.
Subperiosteal – In certain situations, direct implant boding to the jawbone may not be possible for a patient, either due to bone height or other health issues. Therefore, the implant is instead secure on top of the jawbone, using a metal framework that comes up through the gum to hold the implant in place.
Smile Beautiful Dental practice offers dental implants that can replace single teeth or can even address full tooth loss and denture substitution. Aside from dental issues, implants can address upper and lower jaw issues, sinus augmentation, and ridge modification. Beyond the immediate and obvious health improvements, implants also offer numerous benefits such as:
Convenience – Rather than having to maintain and keep track of removable dentures, implants eliminate the mess, fuss, and ongoing cost, requiring no more effort than normal teeth.
Durability – When you choose a high-quality implant, it can last for decades—even a lifetime! It can offer a more long-term solution than a temporary dental cap or bridge.
Aesthetics – With no caps or bridges, dental implants look and function just like ordinary teeth. No one will be able to tell the difference when you flash your now-full smile!
Confidence – And speaking of full smiles, what better way to give your self-esteem a boost than to fill in unsightly gaps with a dental implant? You'll enjoy better comfort, oral function, and appearance without having to worry about constant maintenance or care.
Contact Smile Beautiful Dental  today for a free, friendly consultation!
Dental Implant Maintenance
It's important to keep your dental implant restored teeth clean and free of infection.  Dental implants can attract and accumulate plaque and tartar in the same way as any other teeth.  Talk to your dentist about caring for your newly restored teeth and professional cleaning schedule.

Entrusted by his father, Dr. Paul Jones, with the wisdom of 42 years of experience, Dr. Daniel P. Jones is dedicated to maintaining a long tradition of dental excellence in the DC area.
Conservative approach to dental problems and emphasis on painless dentistry, combined with the modern treatments and technology, provide the most comprehensive and comfortable dentistry possible.
Patient care is at the forefront of Smile Beautiful. The entire office wants to assist the patient in making the best choices for themselves and family. Extra special steps are commonplace for the patient.
A few words from our patients: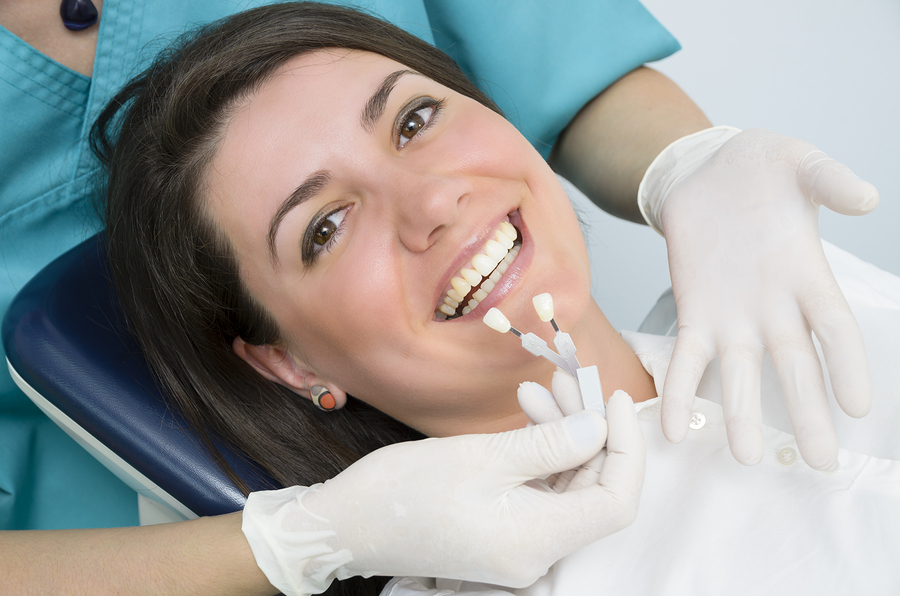 Dr. Dan is the best dentist ever. Most recently I was treated for a gum abscess which led to a root canal on a tooth with a crown and two courses of antibiotics. One week later the abscess is gone, and my tooth is no longer sensitive to hot or cold, crunch or chew, or touch. It feels great, looks great and I could not have asked for a better result. Dr. Dan, you and Leonardo Da Vinci do some great work–masterpieces!!! And you are both in the smile making business…Me and Mona smiling together. Thank you.